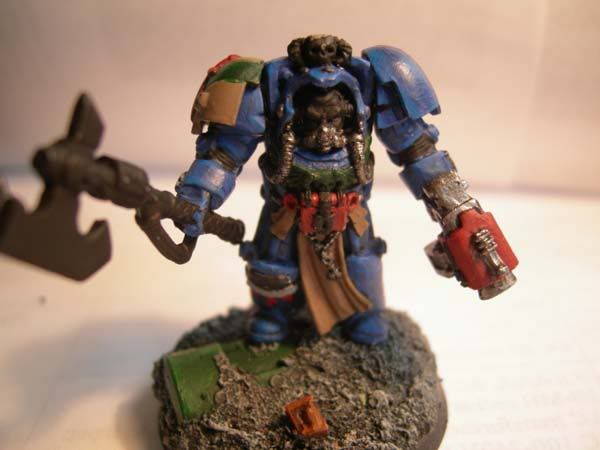 I never liked the arms on this guy. I feel like it was a great idea to use the plastic arms, but they just don't look right on this guy. And then
The King's Standard Bearer
saw my unprimered Librarian in my last post and made a great suggestion in the comments: Add a cape!
I hadn't considered it before and now that I look at the model, I think that a cape would really help to make him look a lot less static...this pose is just so...statuesque! What do folks think? Add a green stuff cape or stop obsessing and finish him already?
Mind you. I will probably not be able to do both for a long time...but at least the base is done!